By: Dylan McClain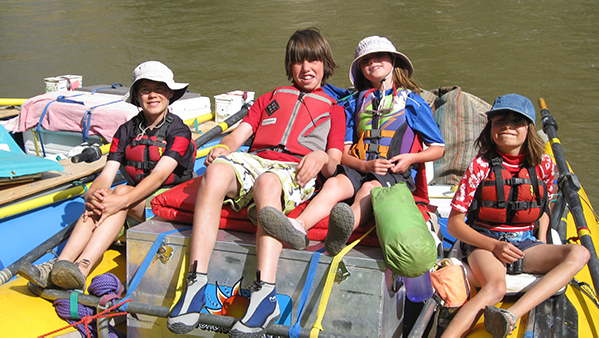 Photo by Dylan McClain (Rio Chama)
River trips are a great adventure for families, however they can be difficult and sometimes scary with kids. To ensure good morale and stoke on the river, it's important that your first family river trips go well. Kids should have a blast, parents shouldn't be too worried, and everyone should have a good time.
Growing up in Colorado allowed me to experience all of the close overnight river trips. These are my favorite family friendly river adventures.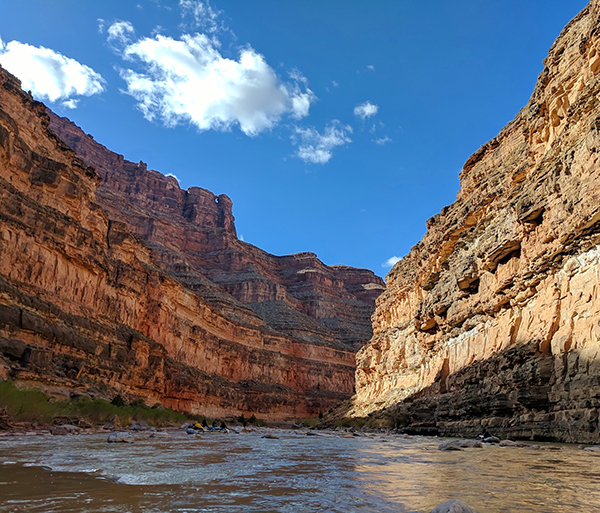 Photo by Carter Freericks (San Juan)
There is no better place for kids than the mud filled, warm, slow flowing desert San Juan River. Endless beaches and mud pits allow for excitement at every stop. Bocci ball, soccer, football, sand castle building, and mud bathes are possible most of the way down the canyon. Warm water attracts those who enjoy floating along side the rafts and jumping in to swim around. The upper section, Sand Island to Mexican Hat, offers flexibility and simplicity for those who don't want to be on the river for more than three days. With minimal rapids this is a great section for families with young kids. The lower section, Mexican Hat to Clay Hills, offers a more adventurous yet still simplistic journey. With some prominant rapids (low consequence, mostly wave trains), it offers excitement for the kids whether they are in the raft or in their own ducky/kayak. Johns Canyon and Slickhorn Canyon provide beautiful yet short hikes with big clear swimming holes as the destination.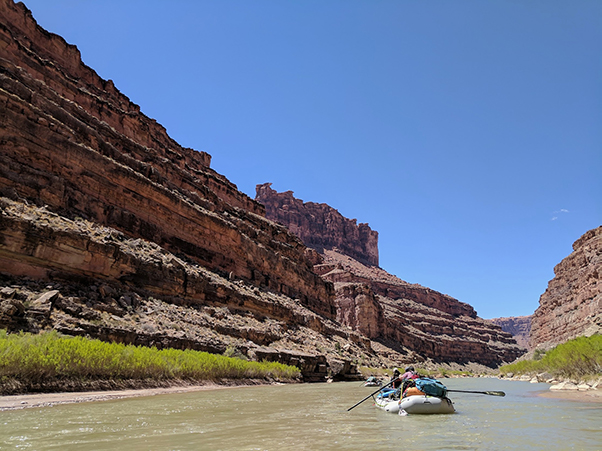 Photo by Carter Freericks (San Juan)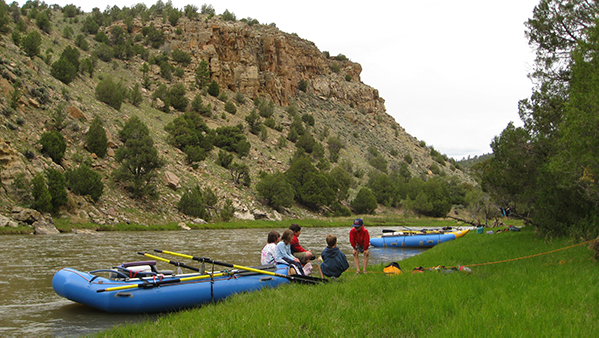 Photo by Dylan McClain (Rio Chama)
Flowing through a beautiful sandstone canyon, the Rio Chama is a perfect three to five day trip. The water is slow and flat for the majority of the trip with fun wave train rapids the last day. This is a great late season stretch as the water is dam released. A historic homestead, hot springs, and dinosaur tracks provide great side attractions along the river. The upper miles have some great fishing. If you are unable to get a permit, there is great car camping along the last eight miles. This section makes for some great day floats through the class II rapids.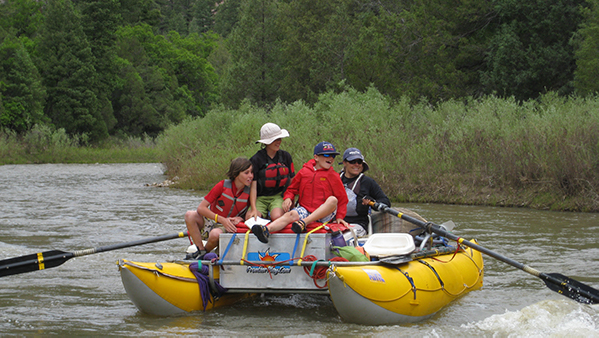 Photo by Dylan McClain (Rio Chama)
3.

Ruby Horsethief on the Colorado River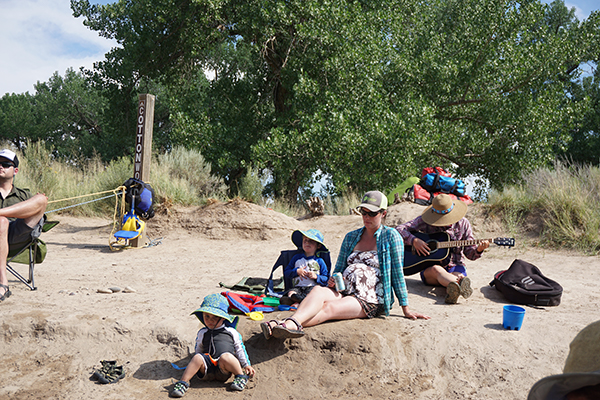 Photo by Lindsay Defrates (Ruby Horsethief)
This is a great weekend adventure. A four hour drive from the front range makes it easily accessible. Mostly flat water(one little class II rapid), it is great for floating and hanging with the family. Some people do this section in one day, but you can take as long as you want. No permit is required for this section, however you do have to reserve campsites. Black Rocks has some great camps scattered through the Vishnu schist.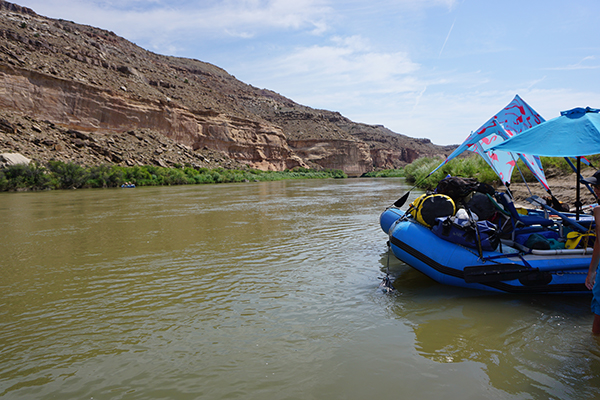 Photo by Lindsay Defrates (Ruby Horsethief)