WHO WE ARE
Our Mission is to provide the most sought after river products, deliver the best customer service and provide beneficial information to our customers. To manufacture the best rowing frame, frame accessory line and cargo gear in the industry. Our customers are river runners; whether they are private rafters, outfitters or resellers. We will contribute time and resources to positively impact the river community and be a resource for river running history. Our Vision is to be a leader in the rafting niche of the outdoor industry and the company that best understands and satisfies the equipment and information needs of those that recreate on and around rivers. Our Core Values include offering a helpful, caring & informative environment where we provide quality customer service, best products, innovative ideas and a good working environment that is family/friends owned and operated.
Down River Equipment is a growing outdoor industry company that has been manufacturing, distributing, and selling a multitude of rafting equipment and paddle sports related gear for over 30 years. DRE is most known for custom fabrication of aluminum rowing frames, kitchen boxes, camp tables and raft rigging gear. Everything we produce is made in Colorado. We distribute Sawyer, Carlisle, Advanced Composite, Extrasport, Engel coolers and just about everything needed to get on the river. We are the source for all your river equipment.
Our team is full of river professionals and outdoor enthusiasts who believe in an open-door = open-minds philosophy. If you want to have a real impact on a medium sized outdoor company, Down River is the spot for you. See more about our team! (Click Here)
WHERE
All jobs are located at our headquarters in Wheat Ridge, CO. We're on the western edge of greater Denver, a great jumping off point to your next adventure. You can get to the nearest trailhead with a 15 minute mountain bike ride from our building. Or, drive 15 minutes to Golden and jump on Clear Creek for an evening paddle. And, cruise up into the mountains for a head start on your days off. (Click Here for Map)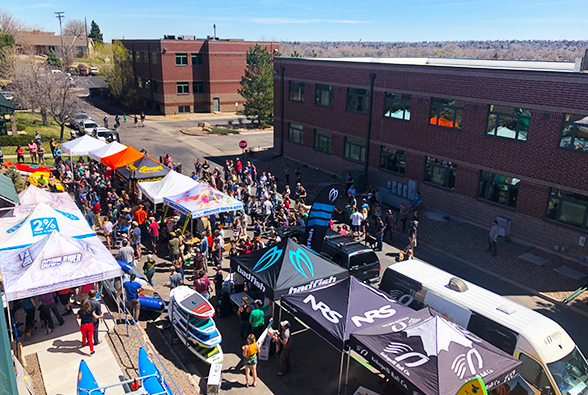 WHY
Where else can you explore your own passion for rivers, help others with their next adventure and become part of a team with the same desires? Perks include discounted rafting gear, flexible scheduling, staff river trips and a casual dress code. Benefits include a health insurance program, paid holidays, paid on-river days, paid volunteer days and paid time off. Compensation for our current open positions are $12-$15 per hour depending on experience.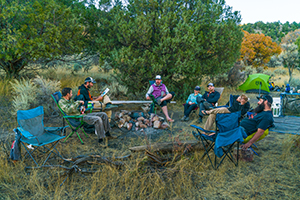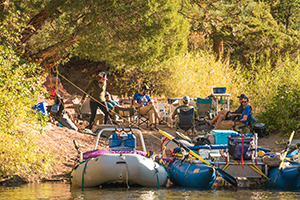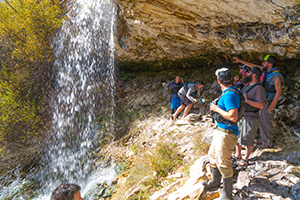 CURRENT OPENINGS
We are seeking positive, self-motivated and reliable individuals to join our team. Good communication and organization skills are a must. Successful applicants will be a team player, have a willingness to learn and a passion for the river. All positions can start immediately.
GENERAL FABRICATION
Responsibilities include general assembly of aluminum raft frames, cargo gear and other production duties. Must be able to lift 75 pounds. Individuals with general fabrication skills and previous shop experience will be given priority.
SHIPPING AND RECEIVING
Responsibilities include picking, packaging and shipping orders, communication with customers regarding shipping, product information and inventory demand, receiving (route and stock those goods into inventory), final assembly of DRE products, decanting of glues and solvents, stocking items and backing up the sales staff. You must be able to lift 50 pounds, be comfortable working with customers on a regular basis and be able to use Microsoft Word and Excel programs. We are looking for someone who has some computer skills and good interpersonal skills.
RETAIL SALES
Responsible for providing an excellent shopping experience while improving product knowledge and general store upkeep. You must be able to lift 50 pounds, be comfortable working with customers on a regular basis in-person, on the phone and via email. Comfort working in web-based and Microsoft Office computing environments is mandatory.
HOW TO APPLY
Let us know you're interested by emailing us a little about yourself and include your resume to: dre@downriverequip.com